In the coming years, the MedUniCampus Mariannengasse will be built in the immediate vicinity of the MedUni Campus AKH. An Austrian concept won the EU-wide design competition for the new MedUni Vienna research and teaching centre and detailed planning can now start.
An open campus, on which both employees and students feel equally at home, which promotes interaction and provides adequate floor-space and an ultra-modern infrastructure for integrated research and teaching activities: MedUni Vienna is demanding a lot from its new basic research centre of excellence. On top of that, it must comply with regulatory provisions and procedures. And finally, the €339.4 million construction project is complex because of its location and footprint.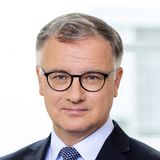 The winning concept comes from Austria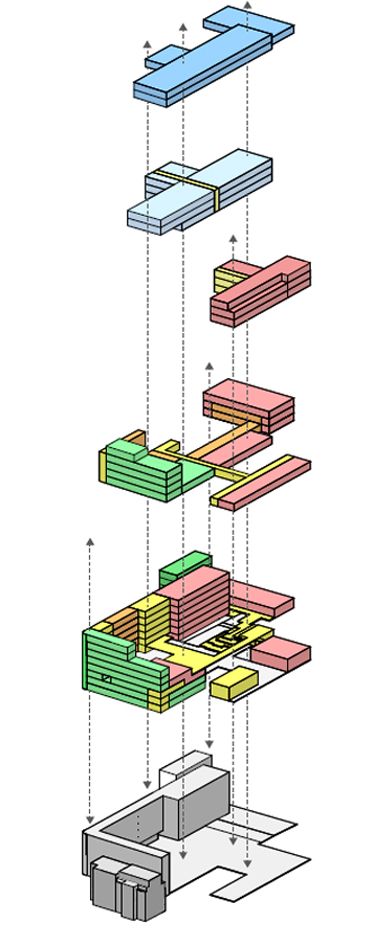 When drawing up their concepts for MedUni Mariannengasse Campus, the architects' primary consideration was the spatial and functional programme (RuF) developed through close collaboration with the Centers. After running for one year, the EU-wide competition ended in September and the winning project has now been chosen. "The decision was arrived at relatively quickly. This concept is the best fit in terms of cost ceiling, space provision in keeping with the RuF and licensing constraints arising from historic preservation legislation," says the Vice Rector. "Moreover, the proposal for linking Spitalgasse and Lazarettgasse is ideal and the public area, the teaching and research facilities are logically distributed over the various floors."
Vice Rector Volkan Talazoglu and Rector Markus Müller represented MedUni Vienna on the 11-strong jury, which also comprised representatives from Bundesimmobiliengesellschaft (BIG), the Federal Ministry for Education, Science and Research, MA19 (department of architecture and urban design), MA21 (neighbourhood planning and land utilisation) and the Federal Chamber of Architects and Consulting Engineers. In a two-stage process starting in autumn 2017, a total of 42 candidates were first whittled down to 30 and then down to 10. The submissions were anonymised so that the jury was completely impartial in its assessment of the concepts. After a thorough examination, the decision was made in the middle of July.
What happens now?
So far only concepts have been presented, now the detailed architectural planning can start. The owner of the new building will be BIG, the tenant MedUni Vienna. The Mariannengasse Campus project is just part of a larger, long-term plan. Says Talazoglu: "Our vision is to have an integrated overall campus, which also combines the basic research on the MedUni Mariannengasse Campus with the clinical departments on the MedUni General Hospital Campus."